UNISEX LINE • DECONSTRUCTED VINTAGE • HANDICRAFT METHODS
FADE OUT is a unisex line of exclusive clothing and accessories made from deconstructed vintage using handicraft methods, where the patina of used material recombined in a fresh and different way creates new unrepeatable alchemies. FADE OUT embodies a dump-to-hanger ethos and celebrates responsible recycling of materials and innovative designs.
We do not believe in the timelines of the fashion system but in timeless creativity and in the originality of every single idea and item. We therefore create permanent collections to which new items are added every season. We create comfortable, unisex garments, which due to the use of recycled material become hand-crafted one- offs, repeatable but always different.
All FADE OUT items adapt to various occasions and to different personalities due to their simple yet well studied oversized fit. The originality of our idea and our handicraft approach to both the creative process and the production itself outdare the overproduction, conformism and exploitation of present day's fashion system. FADE OUT's belief in sustainability of both material and actual production leads us to a direct relationship to our costumers, which allows custom- tailoring and made-to- measure garments.
FADE OUT
Andrea Bonfini & Nicola Gomiero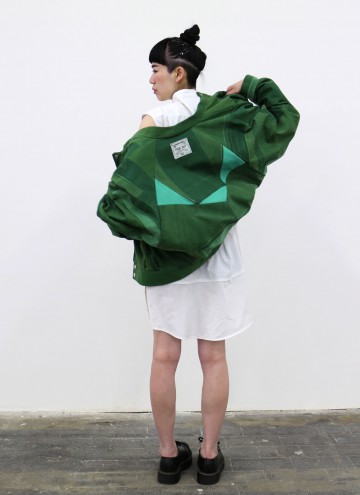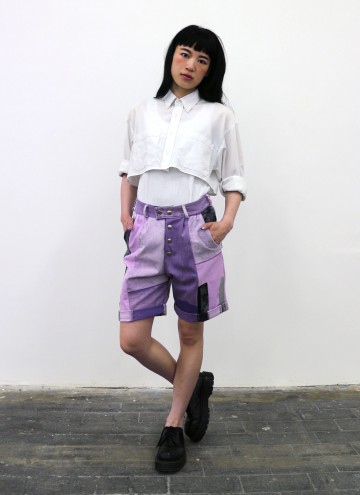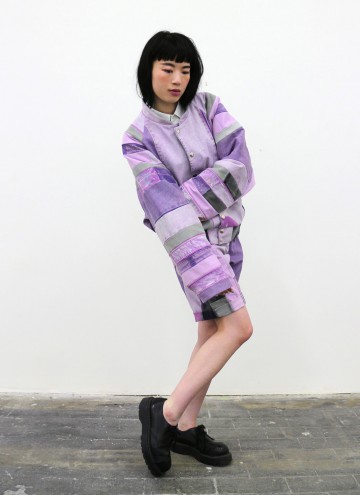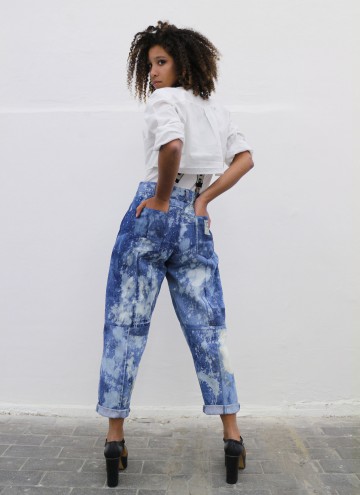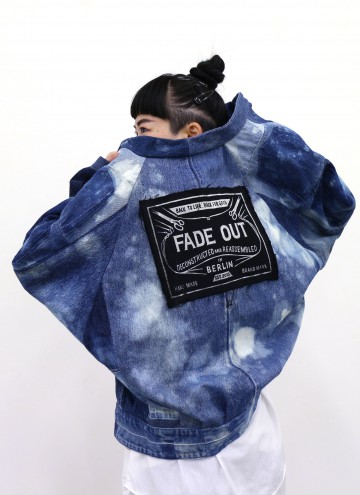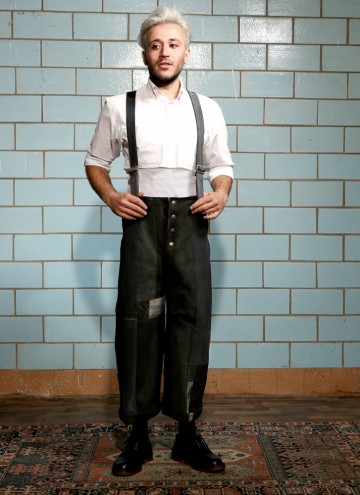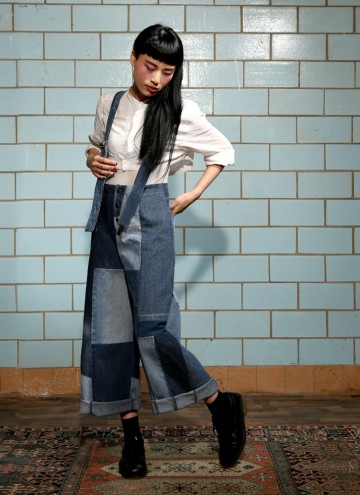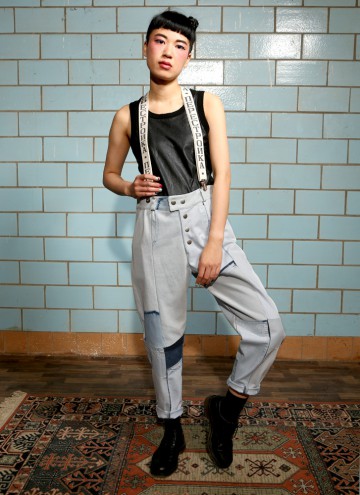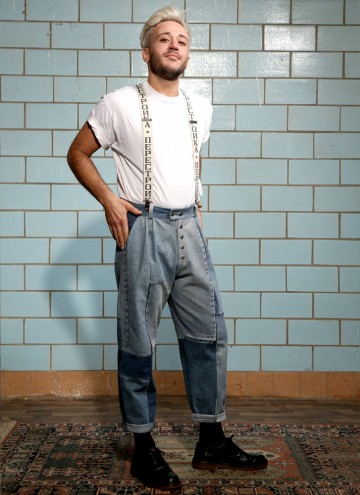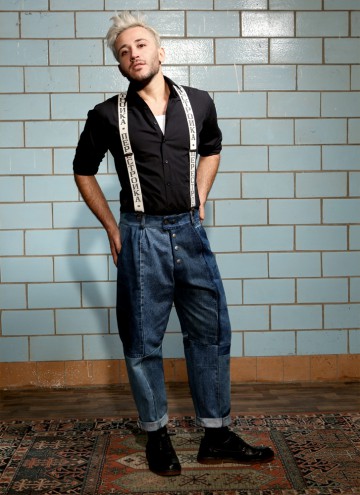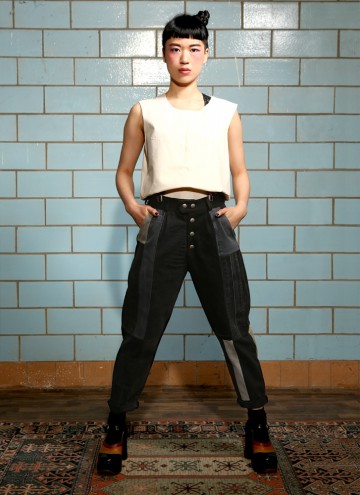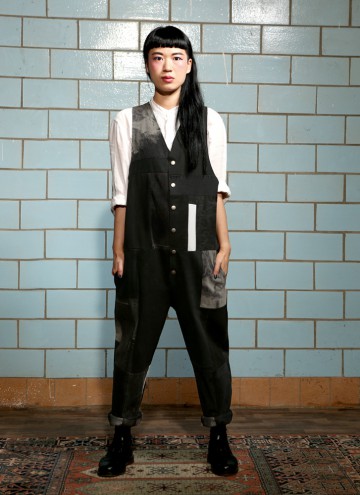 All the Fade Out's garments are bespoke, and made to order. Please allow 1 to 2 weeks for crafting and production.
– FREE WORLDWIDE SHIPPING –
Our Small or Medium size has an oversized fit, so please check all the garment's measurements twice (length, bust, waist, hips…) before you buy or make an order.
All items are handmade in the FADE OUT studio in Berlin. Sustainable and recycled fabrics and reclaimed materials are used in all designs. Vintage materials have been properly cleaned and sanitized prior to reuse.
If you have any questions, don't hesitate to ask!
Enquire: info@fadeoutlabel.com